It's time to download VirtualBox, which is a free open-source virtualization software that allows anyone to quickly and easily create virtual machines and virtual networks.
You can find the download link for VirtualBox by clicking here.
This is a screenshot of what you will see: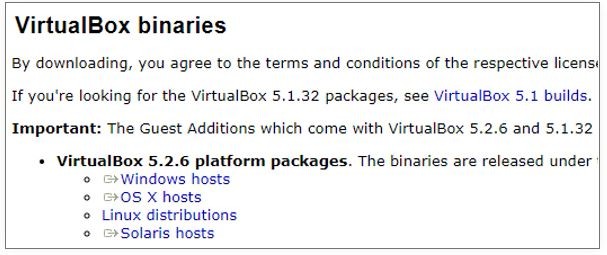 You should select the "VirtualBox 5.2.6" platform package.Begin the VirtualBox installation once the download is complete. You can allow the default installation option, but make sure that when the Windows Security popup appears asking you if you want to install the "Oracle Corporation Universal Serial Bus…" you must select "install".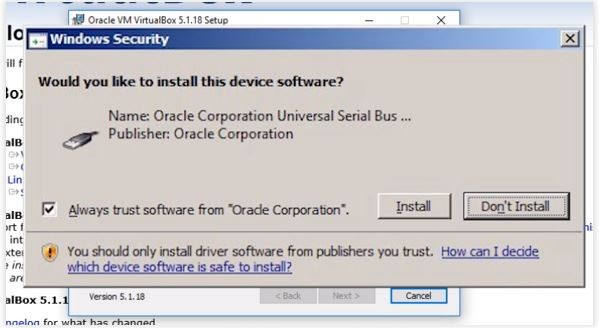 If you do not install this device driver, you will encounter problems and issues later on in the course.